Brake Repairs and Service with Bob Rohrman Honda of Lafayette
It's of vital importance to keep atop of your vehicle brake system - no matter make, model and age.
Bob Rohrman Honda of Lafayette offers a comprehensive package of tasks related to brake systems and parts comprising. Before colder weather sets in, the Lafayette driver should ensure this system is robust and ready for any challenge ahead.
Our factory-trained technicians stand ready with OEM (original equipment manufacturer) parts in supply.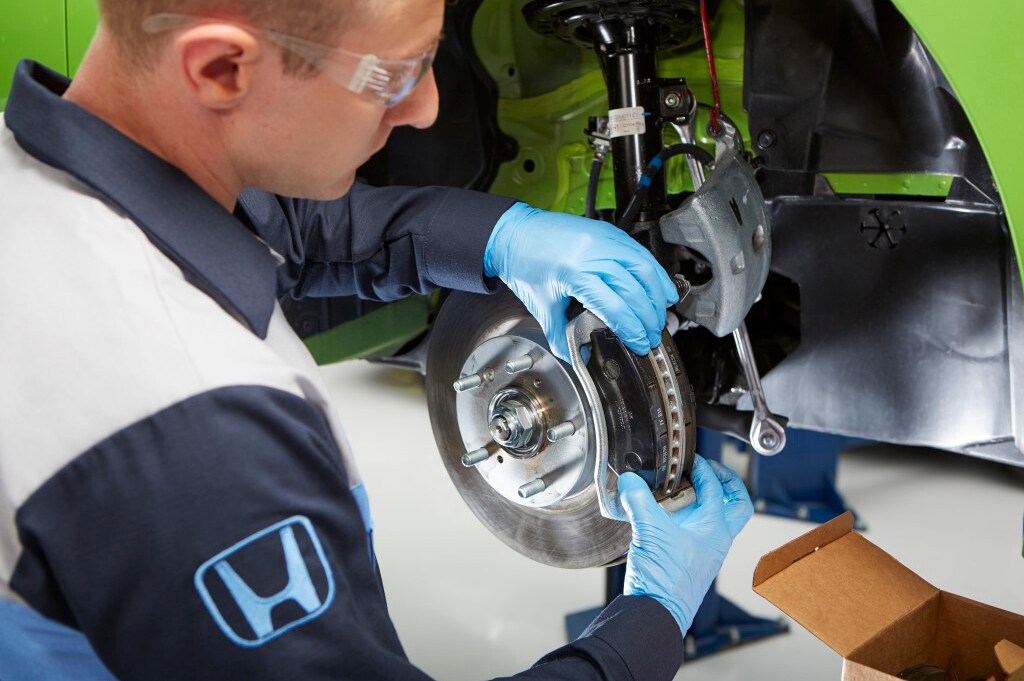 Signs Your Brakes May Need Servicing
Like most vehicle systems, there will be telltale signs as to a brake system requiring attention. Some may be obvious while others might not be so pronounced.
Of the most common annoyances related to a brake system in need of repair are the following to be mindful about:
A grinding sensation with brakes applied may stem from denuded surfacing of rotors and pads.
Squeaking from wheel wells could spell calipers rusted to the extent of corrosion or being locked in-place.
With undue pressure applied to the brake pedal with little to no reaction, brake fluid lines may be experiencing a leak.
Brake fluid should be fresh and topped off for optimal performance.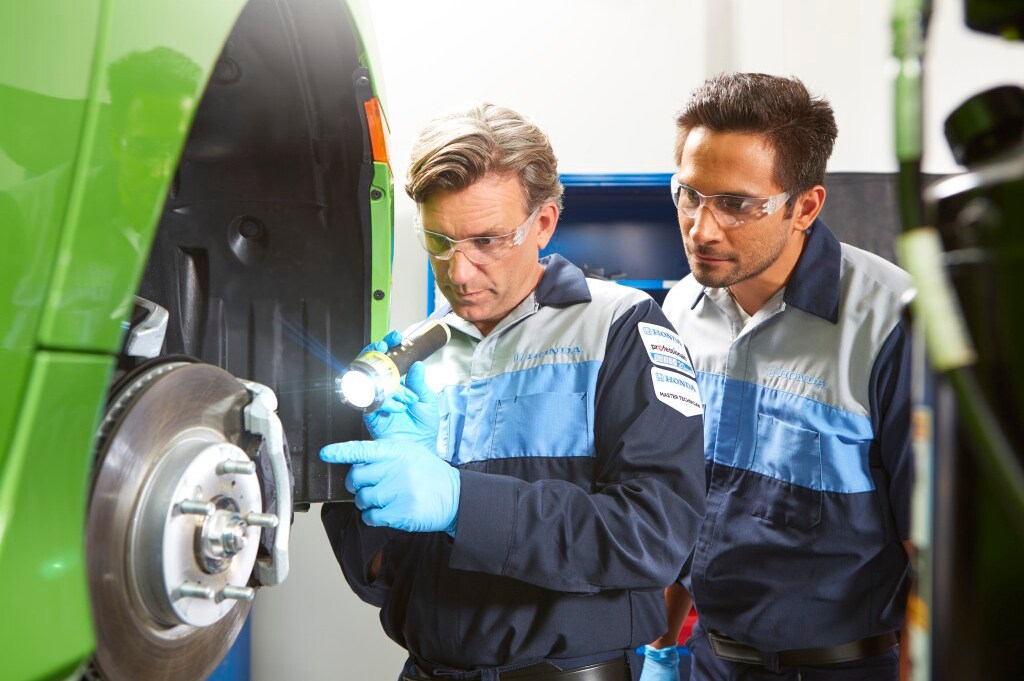 How often should my brakes be inspected?
Ideally, the most opportune time to have your brakes inspected is during your routine oil change. At this stage, it's easy for our technicians to remove tires for rotation while examining brake parts for anything amiss or in disrepair.
And should a part need replacement, your Honda model will benefit from OEM parts installed for the continuation of brand integrity and quality. This is the primary reason to choose Bob Rohrman Honda - Lafayette as your service department of choice.
Bob Rohrman Honda - Lafayette - Contact Us to Schedule Your Service Visit
Be sure to contact our service professionals to secure a service date and time convenient.