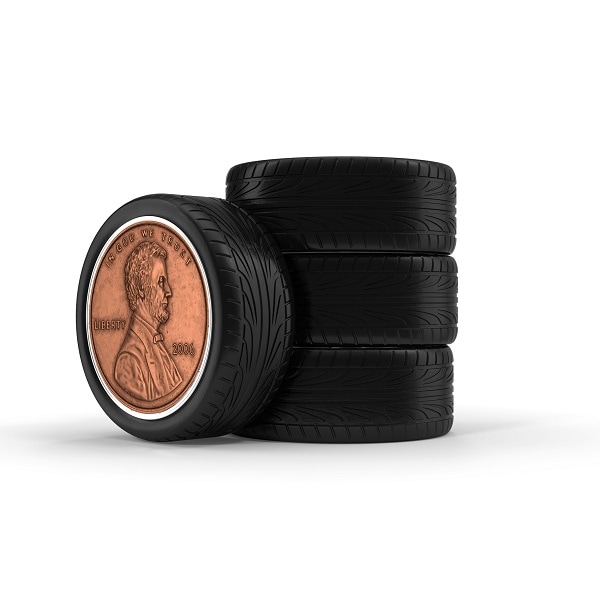 You may or might not know when it's time for new tires on your Honda CR-V. And before colder weather settles in, it may prove more than prudent for Lafayette drivers to shop our tire store onsite, especially during an ongoing tire sale.
At Bob Rohrman Honda – Lafayette, we're offering the fourth tire priced at only a penny for a full assortment installed.
Time and Driving Will Signal the Need for New Tires
Given our comprehensiveness as a Honda dealership, we harbor an onsite tire store with the most popular of brands represented. And with this stock of all-terrain, all-weather and performance-related tires, our tire professionals are well-skilled at noticing the need of a new assortment.
Either age or overall tire health spanning sidewalls and treads will signal the requirement of new tires. This in time for shorter days and challenging road conditions in Lafayette.
Of our tire store are often the following brands found:
BFGoodrich.
Bridgestone.
Continental.
Cooper.
Dunlop.
Firestone.
Goodyear.
Hankook.
Michelin.
Pirelli.
Yokohama.
And with your new tire purchase is a complete tire-servicing regime for Lafayette drivers to employ as the miles accrue.
Tire Servicing in Lafayette
It's also of vital importance to keep atop of tire maintenance, being that your assortment helps to ensure the safety of Lafayette families. In this effort, the following tasks are performed by factory-trained technicians onsite and while you wait:
Tire rotations should be timed to regular oil changes to mitigate wear.
Tread and sidewall inspections look for anything amiss in material composition and bareness, respectively.
Pressure and proper inflation serve to provide a safer assortment readied for anything meeting with.
Bob Rohrman Honda - Lafayette – Purchase Your Fourth Tire for Only a Penny Today
Visit our tire store onsite during this ongoing tire sale in preparation for the colder months in Lafayette.